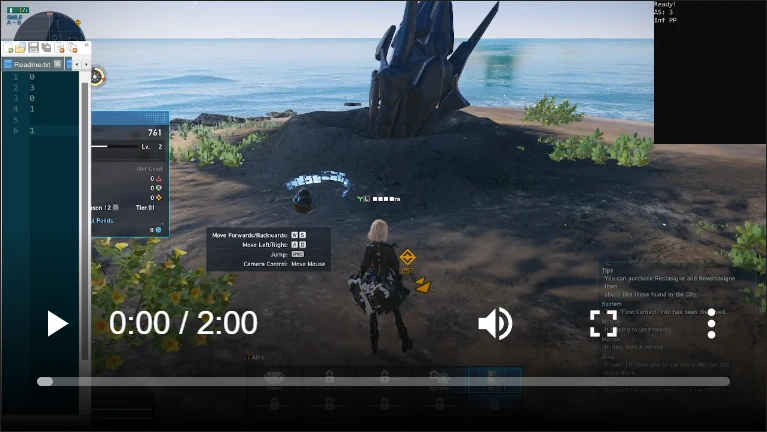 PSO2: New Genesis Cheats & Hacks Videos
One Month Membership ($19.99–$20.99/Month):

Five-Day Membership ($6.49):

Once you have purchased the cheat, the download link is present in the posts below:
Specifications:
Game version: Global & Japanese
OS: Windows 7, 8, 10, 11
CPU: Any
Features:
Attack speed cheats
Movement speed cheats
Teleportation cheats
Macro/botting functionality
Mob vacuum hack (teleports all mobs to you)
Freeze mob hack
Infinite jump cheat
Animation cancel cheat
Infinite PP cheat
Infinite Photon Blast cheat (always max gauge and no timer)
No cooldown hack for many skills
Infinite healing items cheat
Max zoom hack
The Phantasy Star Online 2: New Genesis cheat is completely undetected, external, and does not require disabling or tinkering with the anticheat. You will receive a unique/individual copy of the hack at no extra cost once you have set up your account. The cheat comes with a readme that explains how to configure it and safety instructions to ensure your usage of the hack is as secure as possible.
Speeder Cheats respects "Phantasy Star" as a registered trademark and uses it solely to describe what the cheat can be used for. It has no bearing on the cheat or the cheat's name ("Speeder").
Phantasy Star Online 2: New Genesis Posts
Phantasy Star Online 2: New Genesis Cheat Additional Info
Phantasy Star Online 2: New Genesis cheats and hacks are quite effective (especially when compared to a game like FFXIV), although the usage of SEGA's own engine makes a little more difficult to hack since, unlike Unreal Engine, Unity, etc., it is not widely available. Nevertheless, there seem to be very few checks for anything, so the cheats, when discovered, do work particularly well.
I haven't kept up with Phantasy Star Online since the first game released on the Xbox. Even back then, I soldered a modchip onto my Xbox just so I could hack it . . . the good old days. The gameplay of PSO2: NG seems pretty fun, though. I've only really played around with gunner, so I look forward to testing the other classes.
The PSO2 Speeder takes advantage of my new security model I've implemented in games like Lost Ark, New World, and Black Desert Online whereby you will receive a unique version of the cheat tool and do not need to update it if you don't want. The addresses will update automatically during login.